Committed to Serving the Sellers and Buyers We Represent
"Drink water from the spring where horses drink. The horse will never drink bad water. Lay your bed where the cat sleeps. Eat the fruit that has been touched by a worm. Boldly pick the mushroom on which the insects sit. Plant the tree where the mole digs. Build your house where the snake sits to warm itself. Dig your fountain where the birds hide from heat. Go to sleep and wake up at the same time with the birds—you will reap all of the days golden grains. Eat more green—you will have strong legs and a resistant heart, like the beings of the forest. Swim often and you will feel on earth like the fish in the water. Look at the sky as often as possible and your thoughts will become light and clear. Be quiet a lot, speak little—and silence will come in your heart, and your spirit will be calm and full of peace."
Saint Seraphim of Sarov
Nature is talking to you, are you listening?
Our Team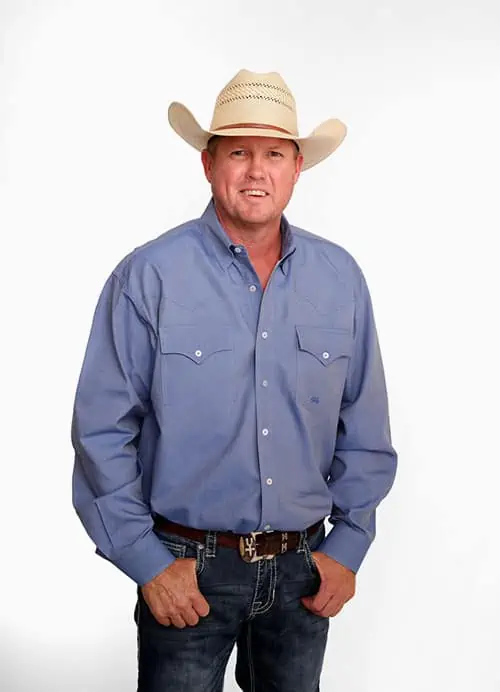 MATT MILLIGAN
Owner, Broker
"I don't do real estate because it's my job, I do it because it's my passion."
Matt Milligan, originally from Nebraska, came to Texas in 1999 with his family's cattle business. After traveling to all the ranches where they sold cattle, Matt knew he wanted to be in the country real estate business in Texas. He received his real estate license in 2001, continues to actively serve the Parker County and surrounding areas as the owner/broker. Matt offers first class service in residential, commercial and farm and ranch. Since jumping into Texas real estate, he has negotiated over 65,000 acres in ranch property and has sold numerous multi-million dollar horse facilities and ranching operations. Matt continues to dominate in the farm and ranch sector and currently developing numerous subdivisions throughout Parker County.
Matt's key strengths are his leadership among his team, his above-and-beyond attitude, fantastic open communication among buyers and sellers, and developing and implementing high-tech, strategic marketing. Matt is not just a fulltime Realtor ® for his clients, he often times exceeds a 90-hour work week to accommodate and meet his client's needs and time demands.
When Matt is not working for his clients, you can find him working cattle on his ranch and spending time with his wife, Ashley, and his two children, Grace and Cole. Matt is a member of the Parker County Sheriff's Posse and attends Bethesda Methodist Church in Garner. Matt eagerly awaits the chance to meet you and help you with your real estate needs in buying, selling or investing in real estate throughout Texas.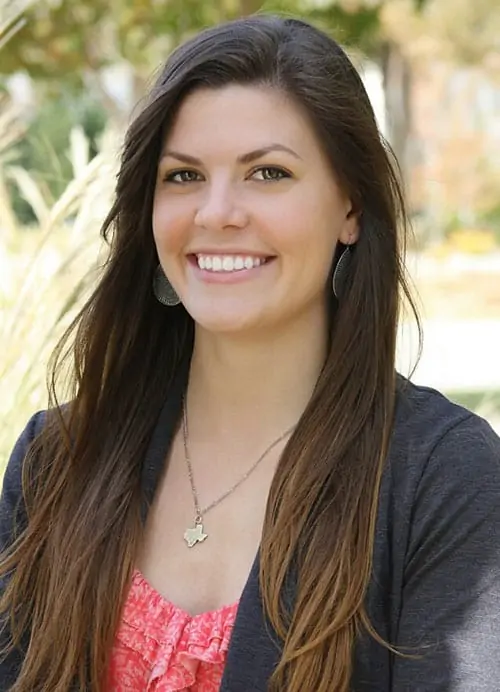 Ashlie Huckabee
Realtor®
Ashlie is an experienced Realtor® with over 5 years of specializing in Residential and Farm and Ranch Real Estate. She is a dedicated driven individual who will work relentlessly to help accomplish your real estate goals. Originally a Fort Worth native, Ashlie now lives in Parker County with her husband, Gabe, a firefighter and military veteran, and their two children, Raegan and Wyatt. Over the last 30+ years, she has seen all of the changes and transformations of the Metroplex and Westoplex, giving her inside knowledge on the local neighborhoods and surrounding areas. Additionally, Ashlie has a vast skill set which makes her an informed and educated Realtor who you can trust. She has a Bachelor's Degree in Wildlife Management from Tarleton State University, enabling her to provide her expertise for all of your farm and ranch needs, and also holds two Teaching Certifications. Being a Mom with teaching certifications, Ashlie knows the importance of education to families, as well as the insight into the inner workings of the Texas school systems.
Whatever your real estate needs, Ashlie has them covered!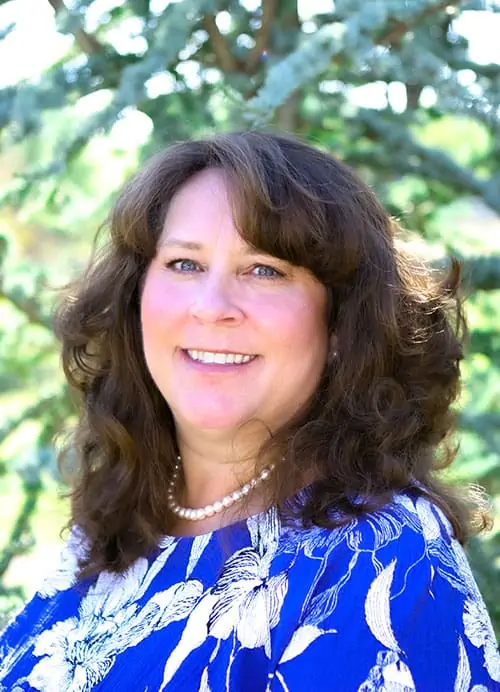 DENEEN WARD
Realtor®
Deneen Ward was born in Kentucky and raised around the world. Her father served in the United States Army, which allowed her to see parts of the world that most people dream about. Deneen has been married to her high school sweetheart for 37 amazing years. She has 2 grown children who are her pride and joy! Deneen enjoys her three dogs that keep her busy and laughing. Deneen has a passion for real estate and ultimately her clients become friends and family. What Deneen enjoys most about real estates is her ability to help people find THE home and make new lifelong memories. Deneen lives by The Golden Rule, which is to treat others as you want to be treated…and she treats every client with respect, she is kind and professional.
Deneen is Matt Milligan's assistant, helping him with all of his real estate transactions, writing contracts, listing agreements, and communicating with clients and title companies to ensure an easy, smooth closing. She manages the Trinity Country Real Estate office and is in charge of all of the marketing.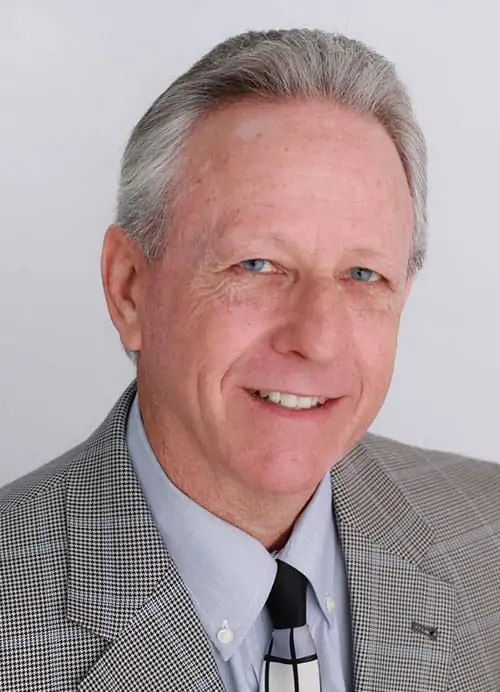 Doug Bartke
Realtor®
Bartke, is proud to claim the great state of Texas as the place he grew up. His family settled in the mid cities area, but in 2004, he moved to Poolville, TX, where things were a little quieter.
Starting at the ripe young age of 19, Doug spent fifteen years on the road as a sales rep in the gift/collectibles industry, traveling all over Texas and Oklahoma. In 1988, he formed Bartke & Associates, a manufactures rep agency in the Dallas Trade Market, working with major retailers in the wholesale industry. He worked alongside the top collectible artists and companies developing and designing retail opportunities in store programs for Thomas Kincaid and many others.
He served on the "Gift Board of Governors" for the Dallas Market Center from 1995-1997. After the sale of Bartke & Associates in 2013, Doug transitioned to working with national key account retailers.
Needing a new challenge, Doug knew that Texas real estate was a different market for him to conquer. With 44 years of experience in sales and business, Doug can be a true asset to his clients, both buyers and sellers. Being new to the real estate industry, his focus at this time is not necessarily on what type of real estate to focus on, but on giving his undivided attention to each and every one of his clients.
When not pursuing new challenges to conquer, Doug spends his spare time at his Deer Creek Ranch with his wife of 32 years. However, they also enjoy scuba diving, hunting, fishing, and most of all, their three daughters, six granddaughters, and one grandson. And one great ,great grandson. Doug is a proud CASA Pal and his wife is the 2021 CASA volunteer of the year.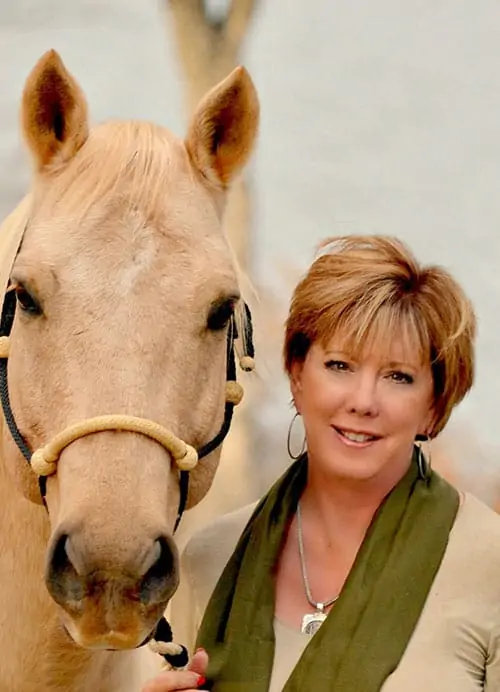 Jenna Hawkins
Realtor®
As a native Texas and raised in Fort Worth and Graham, Jenna Hawkins has a unique appreciation for both urban and rural life, though living on a ranch for many years has engrained a love for the land.
Before turning to real estate, Jenna had a thriving retail business on the Square in Graham, where she made and sold pottery. She and her husband, Rod, live on a ranch in Young County where they run a cow-calf operation. This has given her a real understanding of land needs…and more particularly ranch land.
Her husband has been in the oil and gas industry his entire professional life, giving Jenna a valuable resource related to understanding basic mineral rights issues, which helps her serve her clients even better.
Jenna and Rod are the very proud parents of a son and daughter, along with their four grandchildren. In her spare time, Jenna enjoys reading, riding, outdoor life, the arts, travel, and especially spending time with her grandchildren and her dog, Zeus.
She graduated from Texas Tech and is active at First United Methodist Church of Graham and its ministries.
Jenna has been licensed in real estate since 2005 and loves helping her clients find that perfect parcel of land to suit their needs.
Jessica Blackburn
Realtor®
Jessica was born in Dallas, Texas and has lived in the DFW area ever since. Jessica is a graduate of Texas Christian University, her skill and academic knowledge gained there has given her the drive and determination to make a great career with real estate. Now residing in the ever changing city of Aledo, Texas she enjoys spending her time with her two beautiful children and two dogs. She enjoys the wide open space of the country and is on her way to gain many years of experience with farm and ranch and land real estate sales. Her father is a wonderful developer in the area and she enjoys working not only with family but gaining friendships with new clients she has the opportunity to work with. Jessica could not be more excited and proud to be apart of the wonderful Trinity Country Real Estate team.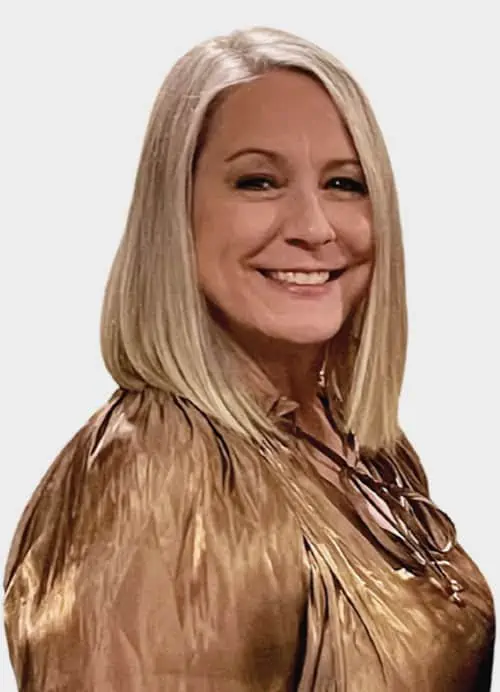 Kim Howard
Realtor®
Kim is a native Texan and resides in Millsap with her husband, Johnny and their dog. Kim is a proud mother of 3 adult children; and a grandmother to a sweet grand daughter. Before making the transition into real estate, Kim worked as a legal assistant for a personal injury attorney.
This is where her love for helping clients started. When Kim isn't working, she enjoys spending time with her family, working in the yard or listening to live music. Kim is dedicated to helping agents achieve their goals and ensure all parties stay on track for a smooth closing.
MICHAEL CRAINE
Realtor®
Michael Craine was born and raised in Fort Worth, Texas, and is a 2013 graduate of Texas Christian University's ranch management program. Michael has been involved in agriculture for more than 20 years. His exhaustive resume of farming and ranching experience and knowledge of ranch and hunting operations speak for itself. Previous experience includes: worked on a large cow/calf operation is west Texas, Silverbrook Ranches; managed a high fence ranch in Graford, Texas; and worked as assistant ranch manager for a registered Akaushi cattle ranch, 7X Cattle Company in Winona, Texas. Michael is a fulltime Realtor® and actively serves his clients by helping advise, guide, setup and manage cattle and hunting operations.
Michael currently lives in Granbury, Texas, with his wife, Jennifer, and their three dogs and multiple horses. Outside of working and spending time with family, Michael enjoys roping, hunting, fishing, cattle and horses.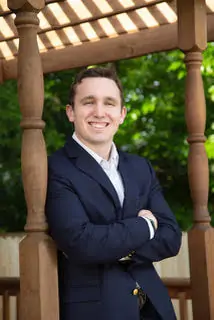 MICHAEL MOOS
Realtor®
Michael was born in Fort Worth, Texas and has stayed in and around the DFW area his entire life. Being most familiar with Parker County he and his wife Ariana, purchased their first home in Weatherford, Texas. Michael thrives on meeting new people and building personal and business relationships to help each other grow and accomplish their goals
Ariana and Michael had their first baby in January of 2022, his name is Timothy. Michael also enjoys working out, reading, and his dogs Benny and Lola.
Another hour has passed for which I must give an account to Christ
Originally from Keller, TX, I now make my home in Poolville, TX. My passion for horses and the ranching lifestyle brought me to Parker county, where I now reside with my family and horses. Specializing in horses and ranch real estate, I have made a career with my passion for the western lifestyle.
My 15 years of experience as a western tack buyer and horse background gives me a unique edge on negotiating successful deals and contracts. I stay up to date on the ever-changing markets and trends through continuing education and research. I attribute much of my success in marketing homes and properties to my hard work and dedication. My knowledge, integrity and work ethic is the foundation of my real estate career. I'm a "people-person" and believe in treating clients the way I would want to be treated. I always go above and beyond the call of duty for every client. I enjoy getting to know my clients and building relationships so I can help them achieve their dreams. When I am not working on my career, I enjoy spending time with my family, kids, grand-daughter and horses. I have been successful in Working Cow Horse with multiple championships including 2014 ASHA All-Around Champion and OKSHA All-Around Champion, 2021 NRCHA $1K Regional Champion. I truly value every client and take pride in the referrals I receive.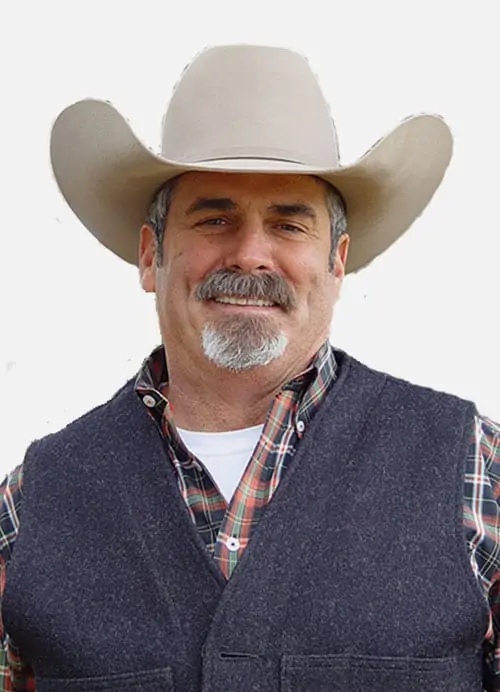 Tom Callan
Realtor®
Tom Callan's Texas roots run deep. Land and Cattle have been a family business for over 100 years. His great/great grandfather was a Captain in the Texas Rangers, his great grandfather served as President of the Texas Cattle Raisers Association in the early 1900s and his father was a District State Judge in El Paso.
In his younger years Tom rodeo-ed and later trained racehorses and starting colts. He worked as a farrier for over 37 years before his real estate career. Present day, Tom also has his own cow-calf operation in the Parker, Johnson, and Palo Pinto counties as well as continuing to train and sell horses. Tom lives in Millsap with his wife, Michelle, attend St. Stephens Catholic Church. Together, they have 3 sons and 5 grandsons. In his spare time, Tom enjoys roping, fishing, hunting, working cattle, and spending time with his grandsons.
Tom enjoys working with his clients toward their real estate dreams, and he is fluent in Spanish. …el habla Español!
The Team
Knowing Tom's love of the land and unique perspective, Jenna encouraged Tom to get his real estate license and join her in her busy ranch and land real estate business. Jenna Hawkins and Tom Callan have formed a partnership that is focused on providing exceptional service to both buyer and seller…and is one that is based on faith and giving back.
One of their many strengths as a Team is seeing and understanding the true value in a raw piece of land, a beautifully managed ranch, or a hunting operation. Also, highly important to land sales, Jenna and Tom understand mineral right conveyance and how best to assist their clients in navigating this area of the sale. As a team, they complement each other's strengths, giving their clients the best service and expertise that they would expect. Both Tom and Jenna are native Texans and enjoy all the outdoor life Texas has to offer. Their love of this State shines through their work.
Tom is outgoing and a definite extrovert, which makes him especially suited to serving as a buyer's Realtor®. While Jenna's detail-oriented style and many years in real estate help keep them organized and get all the I's dotted and T's crossed for their clients.
Having reached the pinnacle of achievement with their previous broker, Jenna and Tom are excited to now partner with Trinity Country Real Estate to provide an even higher level of service and support to their ranch and land clientele.
Honesty, integrity, expertise, and a high-level work ethic are just a few of the reasons why Jenna and Tom chose to work with Matt Milligan and the Trinity team. These are the same attributes they bring to all transaction for their clients. Jenna and Tom look forward to working with you to achieve your own ranch and land real estate dreams.